Dear Creative, Slow Down A Little
I sat down to write a blog post this morning about business.
The particular topic was one that I have had on my content calendar for a while now. The thing is, when I sat down to this laptop, curled up on my couch at 5 in the morning, the words just didn't want to come.
Instead, I found myself pulling up my web browser and typing in Laracasey.com
Over the past two weeks, on my commute to and from work I have been listening to Lara Casey's book "Make it Happen: Surrender your Fear, Take the Leap, Live on Purpose." I had come across her book before, but to be completely honest, I really wasn't that familiar with Lara until this past month.
I just finished up Emily Ley's book "Grace not Perfection: Embracing Simplicity, Celebrating Joy" a few weeks prior and she made mention of Lara throughout her book. I absolutely adored Emily and her motivational words for creating a business that focused on life and family and less on "busy" and perfection.
Once I was finished with her book and ready for something new, I decided to give Lara's book a try.
First, I am a reader, I ADORE reading. I love the idea of falling into a good story or idea and letting it consume me and my life over the next few days or weeks. Unfortunately, I am at a transition point in my life where work is taking over much more time than I care to admit and I just pray to God for grace and patience as I stumble through the next several weeks of working two jobs and continuing to be the wife and mom I want to be.
Because of my crazy, chaotic schedule and the hope for what the future holds, I knew it was even more important that I consume myself in someone else's words and story on how they handle this "season of life." Unfortunately, that doesn't leave much extra time in a day for reading. Instead, I have been taking advantage of my 45minute commute to and from my nursing job four days a week to listen to books on Audible.
As a person who loves and cherishes reading, I think I still struggle with listening to someone read a book to me, versus allowing myself to be consumed by the words in print with the feel of a good book in my hands. Nonetheless, I have to give it a shot. Because of this, I think it takes me a bit longer to really love and enjoy the books that I am listening to and I will be 100% honest, as I started to listen to Lara speak, I felt a whirl wind of feelings and emotions.
I am not going to share all of the big and small details of Lara's book, Make It Happen. I will say; however, that I was judging. As I sat and listened to her speak I quickly started to think two things:
This book is NOT what I thought it was going to be.

I thought I was listening to a book about making things happen in your business and how to jump into the world of entrepreneurship, full of faith, excitement, motivation

This lady is sounds like a mess. A sweet, trying too hard but continuing to make BIG mistakes kind of mess.
I was not listening to a book about entrepreneurship, I was listening to a woman pour her heart and her mistakes onto blank pages for all of the world to read.
It was a tough listen at times but the further along the I listened, the more I started to realize I was quite literally praying for this woman that things would start to come together for her. I was praying for a future for her that had already happened as she took me back almost 15 years. I also acknowledged how HARD this must be for her. No one wants to put their mistakes on display, and yet she did, for everyone to understand her heart, and relate to her journey.
Day three or four of being consumed by Lara's story, I decided I had her problems figured out. Lara just dives head first into her ideas and then let's her hobbies, passion, and life completely and totally consume her. She is an extremist, of course she has made these mistakes in life, she barely knows herself and her limits.
Barely knows herself and her limits... As I write a blog post at 5 in the morning.
Extremist who just dives into things head first... Like starting three businesses in three years with a three-year-old and full time job.
Oh my judging, extreme heart
Lara is a brave, unique soul for opening her heart up the way that she has and spilling out her mistakes and her sins for the world to see.
This morning, instead of writing a post about business, I decided instead to write a post about transparency, mistakes, faith, love, self-forgiveness and gratitude for women like Lara who share their heart.
If you are an entrepreneur, chances are pretty good you have some tendencies to be an extremist. You consume yourself in your work and your passion. If you are a mama, the chances are pretty good you don't know how or when to stop. You dedicate every waking hour of your day to working, cleaning, entertaining a little one. If you are a human, the chances are pretty good you have a made a mistake. And I am going to take a guess you may have even failed to learn from that mistake.
I am an entrepreneur, and I have the tendency to take things to the extreme. I am a mama, and I forget to rest. I am human, and I have failed over and over again. And even despite all of that, I still like to paint the picture that I have things ALL figured out.
This morning, I offer no magical business advice. I have no words for the creative business mama who wants to attract more visitors to her blog. I have no advice for the photographer looking to achieve consistent skin tones in her editing. I cannot offer a business tool that will help you achieve more in less time. Instead, I can offer the wonderful words of wisdom that Lara shared with me,
"Throughout the Bible, God chose ordinary and imperfect people—fishermen, shepherds, and farmers—to do astounding things. Even though we are ordinary, God can make the impossible possible when we humble ourselves and surrender our fears to Him. God does not need you to be a superhero in order to use you for His great purposes. He just needs your humble, willing heart."
To the entrepreneur – take the day off and re-align your goals, instead of focusing on doing everything, focus on doing ONE thing well.

Schedule business hours

Create a realistic business plan that allows flexibility in your work life balance

Try not to "over-reach" your goals

Outsource or hire an employee where you can

Be real about your struggles and ask for help/reach out a helping hand

To the mama – today, let the dishes sit in the sink, make pancakes for dinner, and create a mess of paint, glitter and giggles on your kitchen table, then enjoy a long bath and a glass of wine.

Spend an afternoon shopping, even if you don't buy anything

Create a meal plan for the month, a little work now for a lot less work later!

Paint your nails

Schedule a massage

Do nothing, 10-15 minutes of absolutely nothing

To the failing person – you don't have to be the superhuman you keep trying to see in the mirror, that person is already there. Just pray to God for forgiveness, patience, and grace and make today a better day.

Delete social media apps off of your phone

Read the bible - set a realistic daily, weekly, or monthly goal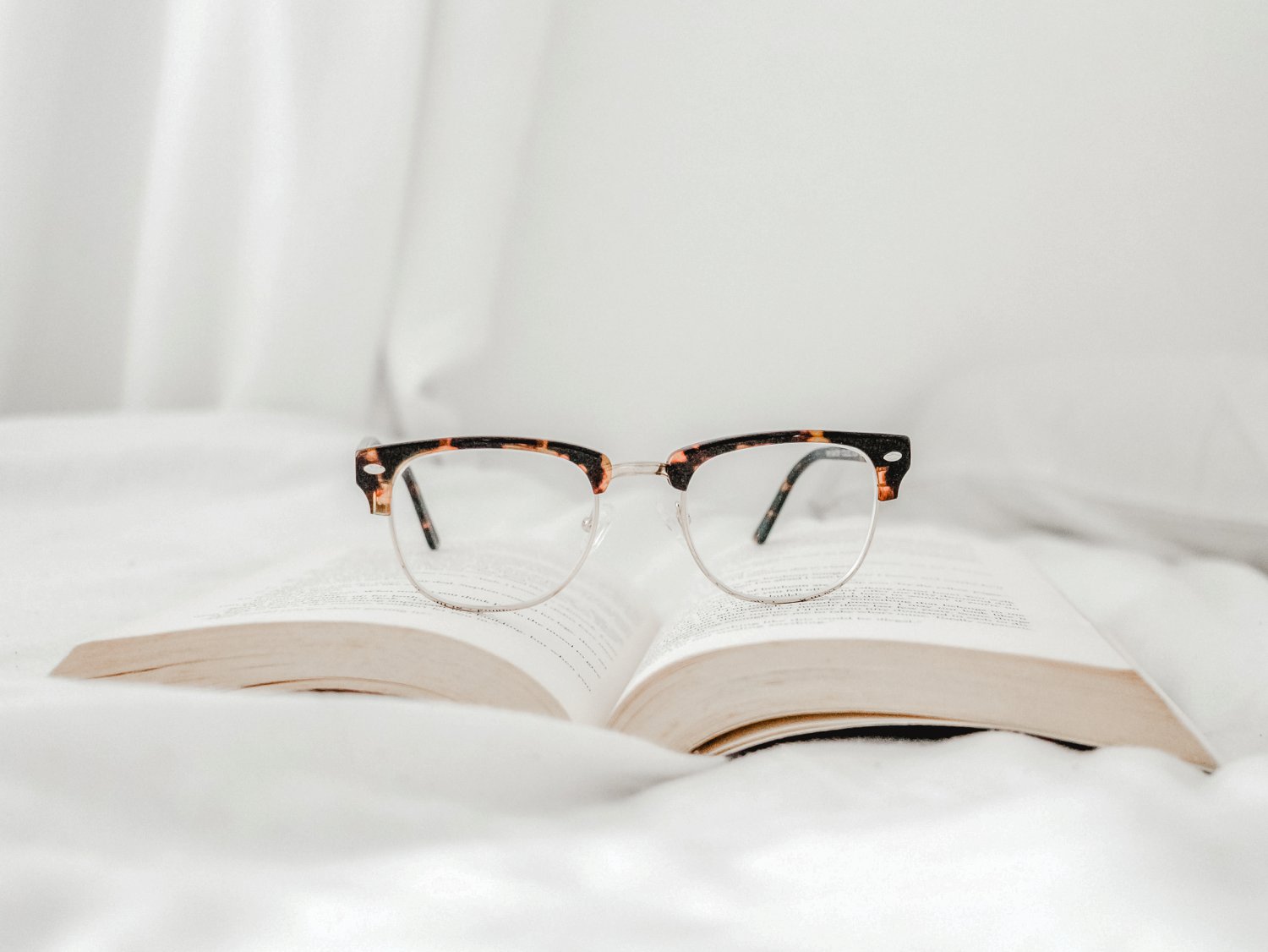 Challenge your busy schedule
This week, I challenge you to start living a slow purposeful life. I understand, when we're running 100 miles per hour, full steam ahead, all - the- time, slowing down isn't exactly an easy task. But start with this plan and see where it takes you:
Read Lara Casey's book "Make it Happen: Surrender your Fear, Take the Leap, Live on Purpose."

Set realistic, time bound goals for rest during the week

Example: "I will take ____ (2 hours) to myself every morning for ____ (personal development, exercise, reading) and will take every ______ (Sunday) off from work."

Start a non-business related hobby or start this hobby back up

Example: Take Lara's advice (also mine!) and start a garden, a perfect way to learn patience and how to gently nurture something to life

Schedule a time when you can de-clutter your home, one room at a time

Less physical mess in our lives opens up more room for a calming environment

Evaluate your business plan and determine what is taking up too much of your time/energy that you could decrease or outsource

Example: I am going to stop blogging ____ (4 times per week) and start blogging _____ (1 time per week). I am going to use that time to finish my work by ____ (5 PM) and turn off my computer for the day.

I am going to outsource my _____ (business finances) and dedicate that time towards ____ (my e-mail newsletter).

Ask a close family member/friend how they perceive your "busy" schedule and seek their advice on slowing down and living a purposeful life.
My life has been nothing short of a little crazy and chaotic over the past six months as I juggled two jobs and starting a new full-time business. I have not had a second left to spare and I personally, fully understand what "busy" looks like. However, that is also the reason I said "yes" to one job, and "no" to another. You can only run at full steam for so long before your engine shuts down and you start to de-rail. In three short weeks, I look forward to my slow, purposeful life of working hard, yet also living.
Dear creative, mama, and friend - slow down. You are only one person. You can only do so much. Life is not meant to lived with your head out of a car window and 90 MPH. It is going to pass you by.
"Busy is the enemy of peace. Busy takes us away from our purpose. Busy is not truly productive in the big picture. Busy means life's joys and surprises can't find a way into our lives because we're moving too fast to see and experience them. I don't know about you, but I don't want to move so fast that I miss my life."
― Lara Casey, Make it Happen: Surrender Your Fear. Take the Leap. Live On Purpose.